China draws maximum investment in textile machinery: ITMF – China investment textile machinery ITMF - Arhive
China investment textile machinery ITMF China investment textile machinery ITMF  China investment textile machinery ITMF  China investment textile machinery ITMF  China investment textile machinery ITMF  China investment textile machinery ITMF  China investment textile machinery ITMF  China investment textile machinery ITMF  
China draws maximum investment in textile machinery: ITMF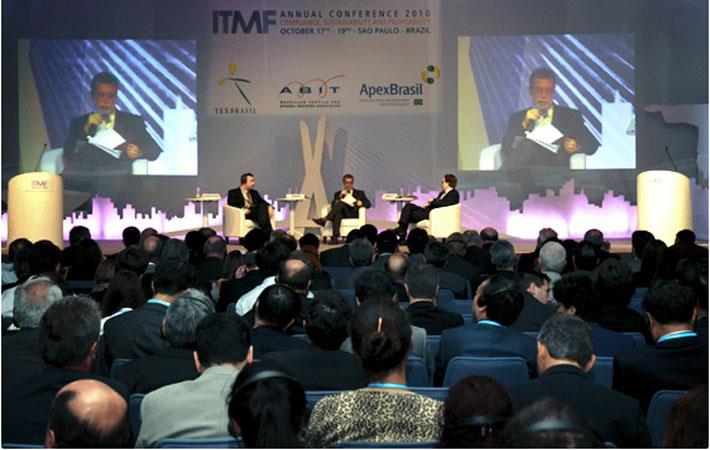 Investments in new textile machinery are concentrated mostly in Asia and in particular in China, which accepts 40-50 per cent of global shipments of such machinery, said Christian Schindler, director general of the International Textile Manufacturers Federation (ITMF). One reason behind this is high productivity in Asia, he said in an interview to Fibre2Fashion.
Rising wages in China are offset by investments in more automated and more efficient machines that are faster, better and less energy and water-intensive, Schindler said.
A second reason is the increasing demand for textiles and apparel in Asia, especially in China, he said According to Euromonitor, with a retail value of $341 billion, China will be the largest retail market in the world by 2020 surpassing the EU and the US with a retail value of $303 billion and $289 billion respectively.
Founded in 1904, ITMF is an international forum for the global textiles industry, dedicated to keeping its worldwide membership constantly informed through surveys, studies and annual conferences as well as publishing considered opinions on future trends and international developments.
The organisation is busy preparing for its annual conference in October in Nairobi with the theme 'Supply Chains & Business Models in Times of Rapid Change'. (DS)
For the full interview, please click here.
Fibre2Fashion News Desk – India
Related Topics
-VDMA Members Successfully Met Indian Textiles And Nonwovens: German Textile Machinery Ranks First – India is a very important market for the German textile machinery industry, with an export of more than €255 million (+ 8 %) in 2017 – VDMA Indian Textiles Nonwovens German Textile Machinery
-Strong German participation at Irantex – German textile machinery Irantex
Please follow and like us: