Korteks showcases innovative products at EVTEKS – Korteks, Turkey's leading integrated producer of polyester yarns exhibited a range of innovative products at the EVTEKS-24th Istanbul International Home Textile Fair – Korteks innovative products EVTEKS - Arhive
Korteks innovative products EVTEKS Korteks innovative products EVTEKS  Korteks innovative products EVTEKS  Korteks innovative products EVTEKS  Korteks innovative products EVTEKS  Korteks innovative products EVTEKS  Korteks innovative products EVTEKS  Korteks innovative products EVTEKS  
Korteks showcases innovative products at EVTEKS
Korteks, Turkey's leading integrated producer of polyester yarns exhibited a range of innovative products at the EVTEKS-24th Istanbul International Home Textile Fair, held at CNR Expo in Istanbul from 24-28 April 2018.
The Bursa headquartered company, which produces 200,000 tons of yarn annually, exhibited its TAC UV Resistant Polyesteryarns, developed for outdoor fabrics such as tarpaulins, canvas and garden furniture, as well as DRY TOUCH, Zorlu Holding's certified performance fabric brand.
TAC UV Resistant Polyester 
Dope-dyed TAÇ UV RESISTANT polyester yarns are specially developed to have excellent light fastness properties that make them ideal for fabrics for outdoor use in applications such as awnings, tarpaulins, and garden furniture.
A serious problem with polyester yarns and fabrics that are used in outdoor applications, is that they are seriously degraded by UV (ultraviolet) light, which impairs their structure, weakens them and causes their colours to fade. Because TAÇ UV RESISTANT polyester yarns are specially manufactured to retard such degradation and fading, products for outdoor-use made with them, last longer.
DRY TOUCH fabrics
A patented performance fabric brand, DRY TOUCH fabric's unique features arise from their yarns – DRY TOUCH is the brand name of a fabric and not that of a yarn. The right to make DRY TOUCH fabrics belongs exclusively to Zorlu Holding, which has licensed a limited number of other manufacturers to use the process.
To ensure quality consistency, Korteks checks the features of DRY TOUCH fabrics at each stage of their production. Finished fabrics are documented and certified, which ensures fabrics will be made to exactly the same specifications the next time an order for them is placed.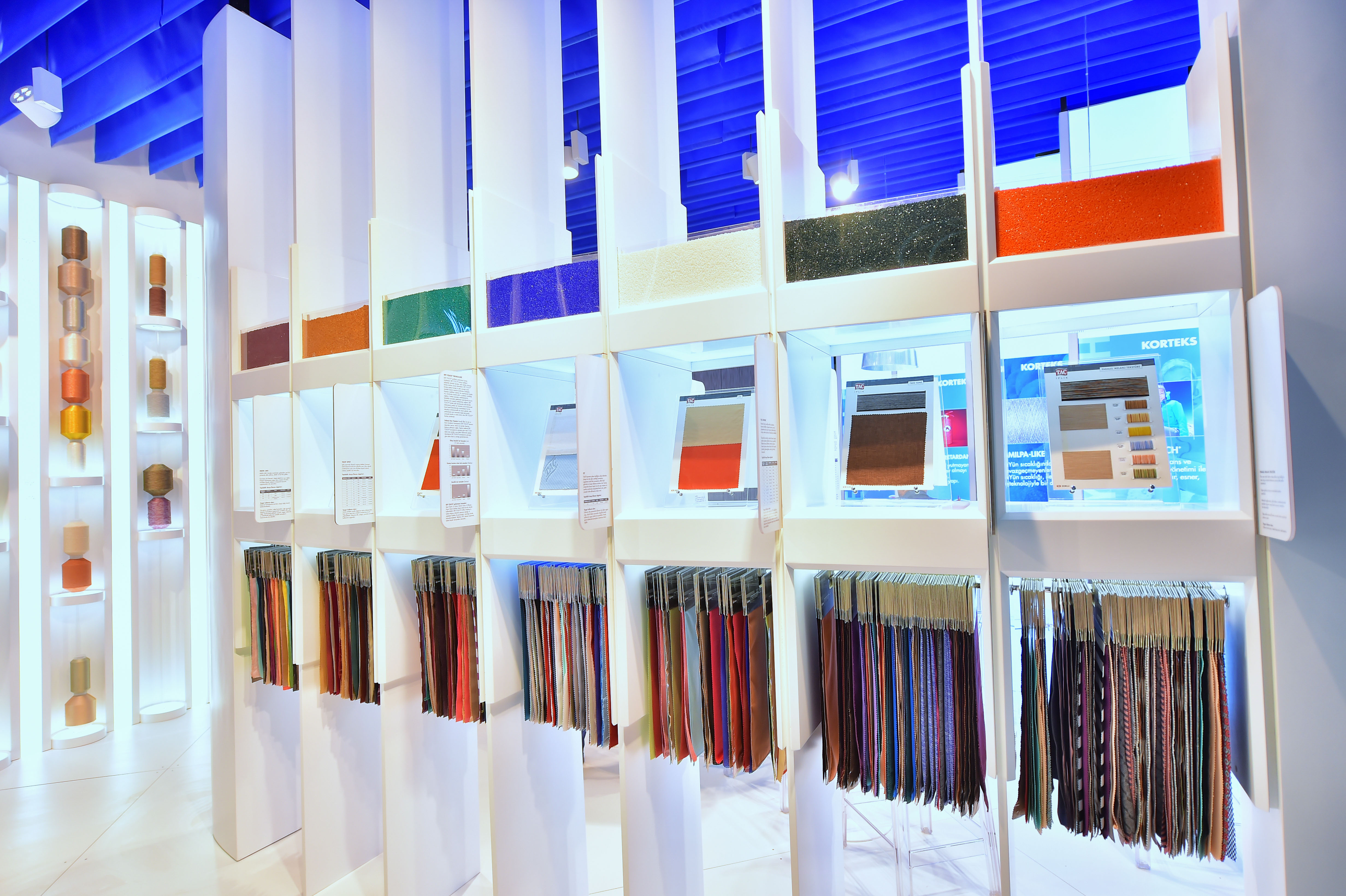 DRY TOUCH products are uniquely labelled to prevent them from being replicated or counterfeited. Every stage of DRY TOUCH fabric and product manufacture from initial yarns to final goods (including their placement on store racks) is subject to strict oversight to be assure end-user satisfaction.
DRY TOUCH fabrics are made from high-tech functional channel cross-sectioned fibres made at Korteks's own yarn factory using a patented technology. The combination of advanced technology with functionality results in the creation of high-performance DRY TOUCH fabrics that simultaneously look natural, feel softer, and have better draping features, the company reports.
According to Zorlu, in the tests, DRY TOUCH fabrics were observed to absorb 10 times more moisture than cotton. DRY TOUCH performance fabrics are also said to be suitable for use in a wide range of applications and garments such as sportswear, underwear, denim wear, work wear, and ready-to-wear garments.
Production that protects nature
Korteks says it also fulfils its responsibilities towards the environment whilst producing innovative products. In 95% of the yarns it produces, it adds additional features such as colour, non-flammability to the yarns during production to prevent harm and reduce negative effects on the environment.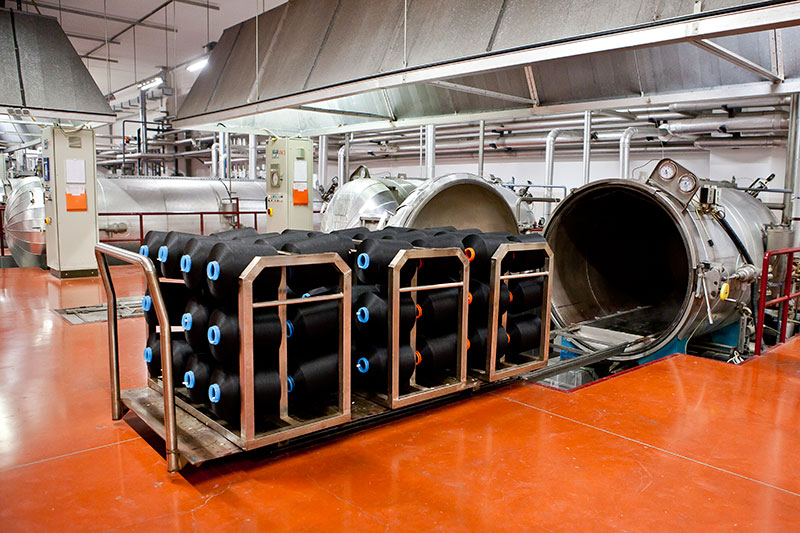 Coloured yarns during production are much more environmentally responsible than dyed with yarn dyes or fabric dyes because, when spinning from yarn to fabric, there is no need for water and heat consumption in the painting process, Korteks explains.
Korteks has 2000 employees with sales of US $400 million, and is one of the most important manufacturers of polyester yarns in Turkey. The company has a production facilities covering 335,000 square meters and produces 200,000 tons of polyester filament yarn.
Please follow and like us: