Ecotec by Marchi & Fildi yarn to partake in Filo Milano – Marchi & Fildi, developers of cotton-based yarns for the textile industry that are making latest innovations with Ecotec smart cotton, will present its new collection and achievements in the field of yarns at Filo Milano – Ecotec Marchi Fildi yarn partake Filo Milano
Ecotec MarcEcotec Marchi Fildi yarn partake Filo Milano Ecotec Marchi Fildi yarn partake Filo Milano Ecotec Marchi Fildi yarn partake Filo Milano Ecotec Marchi Fildi yarn partake Filo Milano Ecotec Marchi Fildi yarn partake Filo Milano hi Fildi yarn partake Filo Milano Ecotec Marchi Fildi yarn partake Filo Milano  
Ecotec by Marchi & Fildi yarn to partake in Filo Milano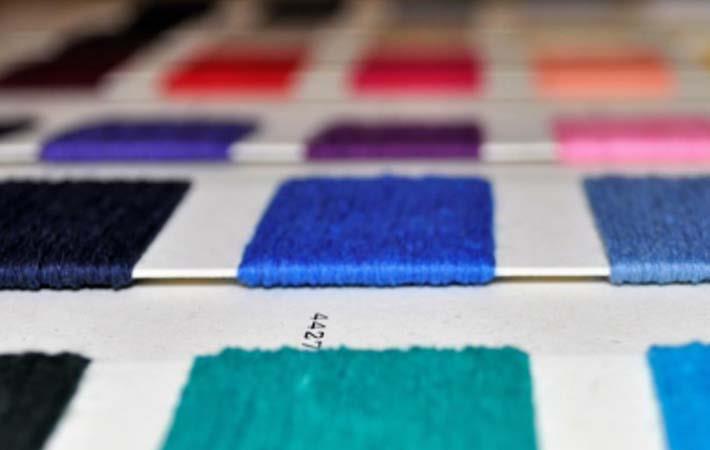 Marchi & Fildi, developers of cotton-based yarns for the textile industry that are making latest innovations with Ecotec smart cotton, will present its new collection and achievements in the field of yarns at Filo Milano, the international B2B exhibition for yarns and fibres, which will be held from February 21 and 22, 2018, in Italy, in booth D5-D7.
The company has announced a €2 million investment in highly specialised process technology always aiming at improving Ecotec process and its yarn product range.
On top of this, Ecotec is also widening its portfolio range, thanks to the introduction of special yarns with counts and styles designed for knitwear production. Ecotec Moulinè and micromoulinè yarns offer amazing colour effects and precious touch. Ecotec cable yarn have soft twists for full body hand, authentic touch and with amazing colour cards.
The Ecotec collection will include an exclusive seasonal range of Ecotec fabrics created by partners that include Ledatex, 3C Company S.r.l., O'Jersey, Nalya, and Sidònios Knitwear. And longstanding accredited partners include Lanificio COMATEX, Euromaglia Srl, RDD, Manifattura CBM, Tessuti & Tessuti srl, and Tintex Textiles.
This season, Ecotec will present an exclusive range of smart textile design solutions from the Marchi & Fildi research and development centre in cooperation with the UK expert textile trend forecaster, Sandy Mac Lennan. It is called Ecotec Innovation, and it is an inspiring line developed with the clear goal of highlighting Ecotec uniqueness with solutions that are real avant-garde in fashion trends.
Ecotec smart cotton by Marchi & Fildi is the first Made in Italy material obtained through an exclusive, fully traceable and certified production process that transforms 100 per cent cotton yarn already-dyed textile cuts with remarkable efficiency in terms of water, energy, and CO2 savings. (GK)
Fibre2Fashion News Desk – India
Related Topics
Mundotextil to show Ecotec based smart towel at Heimtextil – Mundotextil, a leading towel manufacturer in Europe, with Marchi & Fildi, a company from Italy that makes speciality cotton-based yarns for the textile industry – Mundotextil Ecotec smart towel Heimtextil
Please follow and like us: