Intertextile Shanghai Home Textiles to show finished items – The Intertextile Shanghai Home Textiles – Spring Edition 2018, Asia's leading home textile event, to be held at the National Exhibition and Convention Centre, in China, from March 14 to 16, 2018, will host leading industry players and exhibitors, during the peak domestic sourcing period, showing a wide range of home textiles finished products, in hall 4.2.  – Intertextile Shanghai Home Textiles finished items
Intertextile Shanghai Home Textiles finished items Intertextile Shanghai Home Textiles finished items  Intertextile Shanghai Home Textiles finished items  Intertextile Shanghai Home Textiles finished items  Intertextile Shanghai Home Textiles finished items  Intertextile Shanghai Home Textiles finished items  Intertextile Shanghai Home Textiles finished items  Intertextile Shanghai Home Textiles finished items  
Intertextile Shanghai Home Textiles to show finished items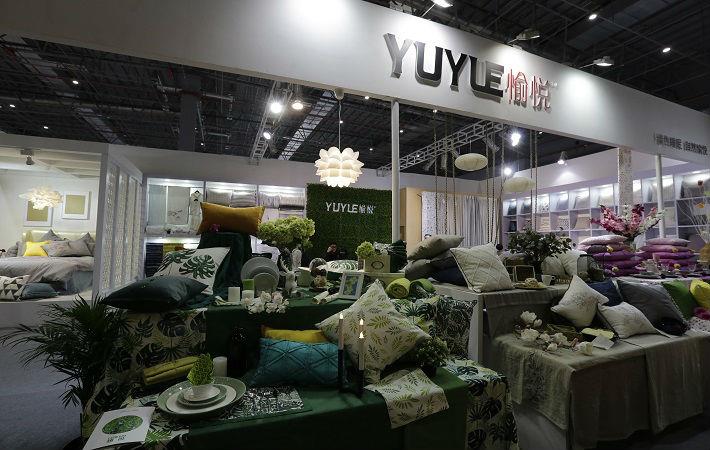 The Intertextile Shanghai Home Textiles – Spring Edition 2018, Asia's leading home textile event, to be held at the National Exhibition and Convention Centre, in China, from March 14 to 16, 2018, will host leading industry players and exhibitors, during the peak domestic sourcing period, showing a wide range of home textiles finished products, in hall 4.2.
More than 200 exhibitors will be showcasing all kinds of products including bedding & towelling, table & kitchen linen, machinery & technology, design & styling.
To cater to buyers' various sourcing needs, the fair will include branded suppliers. Top domestic bedding & towelling brands like A-Fontane, Cotton Field Home, Loftex China, Mercury Home Textiles, and Violet Home Textile will participate looking for potential franchisees and agents. Some of the well-known international players like Cotton USA and Asahi Kasei will also present their up-to-date products and technologies at the fair.
Seven domestic pavilions comprising of OEMs from the regions of Tongzhou, Haimen, Zhenze, Pujiang, Huzhou, Tongxiang Zhouquan and Gaoyang, will showcase their specialty products ranging from bedding, silk products, silk quilts, towelling to quilts, and more.
The Machinery Equipment Zone will be cooperating with China Sewing Machinery Association for the first time to feature the Sewing Equipment Pavilion. In addition, some of the most advanced and efficient textile solutions such as automated production lines, smart logistic systems and computerised embroidery machines will also be available.
The Fringe programme will include comprehensive forums discussing topics including ongoing market trend, latest technology application, and more. (GK)
Fibre2Fashion News Desk – India
Related Topics
India can outperform China in coming years in home textile market -India home textile
Please follow and like us: